Along with a camera, using video conferencing software requires a microphone and speaker or headphones. Most laptops come with one or more microphones built in, along with speakers. However, some older laptops or desktop computers may be be fitted with these.
Regardless of whether you have speakers or microphones built into your computer, having a headset is helpful to ensure you can hear other people on the conference call.
Logitech H340
This connects using the USB connection on your computer, allowing both the speaker and microphone to operate.
Logitech 960
A cheaper option is the Logitech 960 , which is a light weight version, providing noise cancelling functionality, to reduce external noise that may be in the room.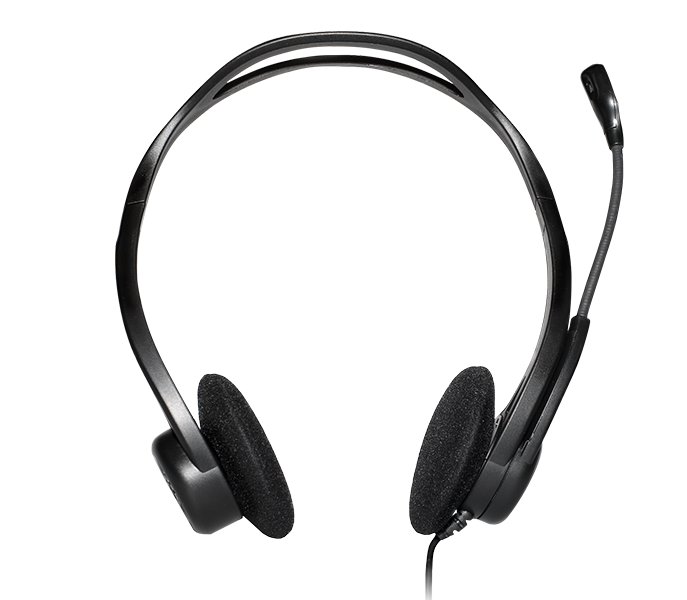 Both these options are in great demand, and Logitech's online store along with Amazon are currently showing these items are temporarily unavailable.